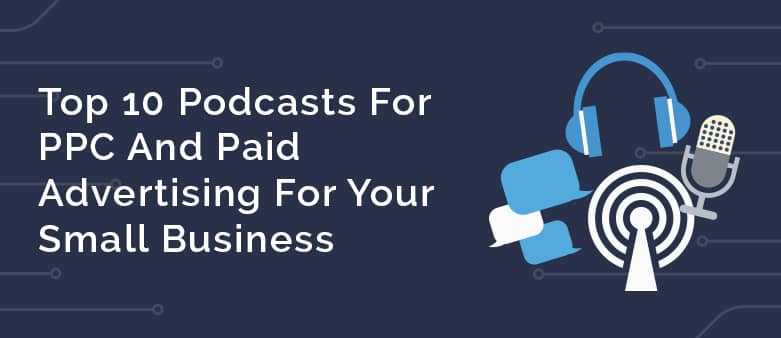 No matter how experienced you are in PPC, it is always worth listening to podcasts to keep your skills up to date and to ensure you know all the recent news and updates. Most of you won't have the time to be reading through article upon article, and so this guide will be your answer with the best podcasts available on the market, enabling you to pick up on hints and tips for your PPC advertising.
This podcast covers a range of online marketing topics with some episodes specifically dedicated to PPC marketing. The marketing school has 1000s of podcasts available; with new ones being shared daily, each of which is less than 10 minutes long meaning you can fit episodes around your busy schedules.
This is a weekly podcast with different guest hosts every week covering a different digital marketing strategy. There are currently over 300 episodes and these are a bit longer at 30minutes to an hour but there are some PPC specific episodes.
Paid Search Magic is a digital marketing agency, helping businesses to improve their online exposure but they also have over 60 episodes of their podcast available that is very PPC specific
Although this podcast covers a range of topics it mainly focuses on paid search on different platforms. The series currently has over 200 episodes and you are bound to pick up some tips.
This podcast is PPC specific and covers everything from setting up Facebooks ads to all the latest industry changes, how to write a good ad to how to optimise your ads. Rick has been running these podcasts since 2015 so his knowledge is very vast!
This is one of the newer podcasts on the scene and Nick focuses on all aspects of paid search due to being a professional paid search manager for several years. This podcast is aimed at beginners but is a good refresher and may teach you something you didn't know.
This podcast is a detailed look into the ad tech industry and paid search, with a range of industry experts appearing on the podcasts as guests. This series currently has over 100 podcasts to listen to and keeps you up to date with changes in the industry on a regular (weekly) basis.
This podcast comes out every Monday on a variety of platforms such as iTunes and Spotify. Although it hasn't been running for long there are over 150 episodes covering a vast array of topics from setting up a campaign to more paid search detail and is some of the best content online for all levels of experience.
This has to be one of the most popular podcasts and has been around for over 10 years with thousands of podcasts to go back through. Each episode is roughly 30minutes and gets straight to the point without trying to fill gaps.
They talk about all things including search engine and digital marketing with the top industry experts and authorities. Each episode is roughly about 1 hour and gives a detailed insight into your favorite topic.