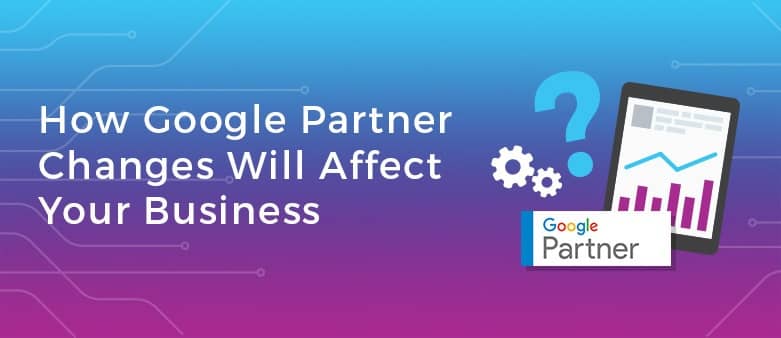 Google Partners is a way for advertising agencies and third parties to manage Google Ads on behalf of other brands and businesses. The Google partners new program which will come into effect in Summer 2020, means that agencies have to hit specific optimisation scores in client accounts and are reached by implementing Google recommendations (such as, increase the budget for a client with a fixed budget).
Before now, agencies could use their own judgement on how to improve a campaign's optimisation, but now if you dismiss the Google recommendation, it will affect your optimisation. If optimisation targets aren't met, then a partner will lose their Google Partner status. For some agencies, this will mean doing everything that Google is recommending whetherthey agree with it or not.
Although some of Google's recommendation are useful, some are harmful to client performance and bring up the moral dilemma of is Google purely suggesting the recommendation to bring more money into their pot?
Additionally to this, the new program means that although there is still the 90-day ad spending requirement, it has jumped from $10,000 to a massive $20,000.  And an additional worry for agencies is that they now need at least half of their eligible users to earn certifications from Skillshop whereas before it was only one user that was required to be certified in Google Ads for admin. The increase in the number of users trained to a certain level makes it more appealing for clients,knowing that people working on their accounts are as clued up as possible (even though they might not be agreeing with the changes that they will be implementing). Google Partners already have to sit exams and spend a minimumamount and now that is all increasing.
However, partners who meet the new requirements will get access to new features such as a new partner badge, allowing advanced transparency and new status and product capabilities.
The changes are coming to the Google Partner program and so as an agency, you need to make yourself aware of what they are and ensure that you have planned in advance.
If you are a business whose account is being managed by a Google Partner, I would recommend asking how they are going to deal with these changes and if they are going to put the performance of your account above the requirements to stay a partner.